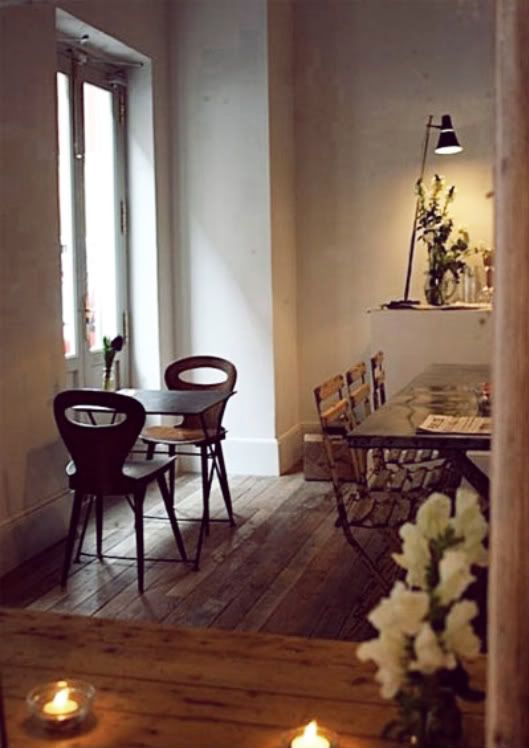 There is no better way to start a new day than having a good breakfast, mainly when it is raining in the city.
I had seen this place on a blog and looked fantastic, so I couldn't wait to visit it. It is called
Olivia te cuida
and well... it is exactly how I imagined it would be when I read about it. Kind of country decoration, small and cosy. They have a big table to share and just a few more for 2 or 3 people.
For breakfast, we chose a tea and a basket of both white and whole-grain bread, tomato and jam. The homemade carrot and orange jam was delicious!
Besides, it is also a good choice for lunch (as I said, it is a small place, so it is better to book in advance) and they offer a few varieties of cakes and other desserts (some of them to order). It is closed during the weekends, but apparently you can rent it for private events.
*All the pictures are mine but the first one